Ferran Selvaggio's first solo show in Japan.
"nihon red series"
Ferran Selvaggio
フェラン セルバッジオ
paintings (plus more)
…
First Solo Show in Japan.
日本で初個展。
…
Wed 7th – Sat 24th September 2022
2022年9月7日(水) – 24日(土)
…
Open オープン:
Wednesday – Saturday
水曜日~土曜日
13:00 – 19:00
…
Closed 休廊:
Sunday, Monday, Tuesday
日曜日、月曜日、火曜日
…
Facebook Event Page:
https://fb.me/e/251lb3srv
…
From Barcelona, living in Osaka, Ferran Selvaggio, fuses his Catalan design ethos with his passion for traditional Japanese architecture to bring a unique flavour to a new set of minimalist paintings for his first solo exhibition in Japan.
バルセロナ出身で大阪在住のフェラン・セルバッジオは、カタルーニャのデザイン精神と日本の伝統建築への情熱を融合させ、日本での初個展で新しいミニマル絵画に独自の味わいをもたらしました。
ARTIST STATEMENT
アーティスト ステートメント
This series of architecture inspired paintings is my particular vision of Japan and its cities. When you enter an old, traditional Japanese house, it is like traveling back in time and seeing the heart of Japan. But now, as they are destroying many old houses, the personality of the neighbourhoods is being lost and that leads us to lose the soul of the city, its native residents. The city becomes a dormitory, uniform, homogeneous and soulless.
建築にインスパイアされたこの絵画シリーズは、日本とその都市に対する私の特別なビジョンです。古い伝統的な日本家屋に足を踏み入れると、まるでタイムスリップして日本の心を見るような気がします。しかし現在、多くの古い家屋が破壊され地域の個性が失われつつあり、それは都市の魂、生まれながらの住民を失うことにつながっています。街は宿舎のように味気なく、画一的で、同質的で、魂を感じられないでしょう。
Ferran Selvaggio, September 2022, Osaka, Japan.
…
https://fselvaggio.jimdofree.com
exhibition photos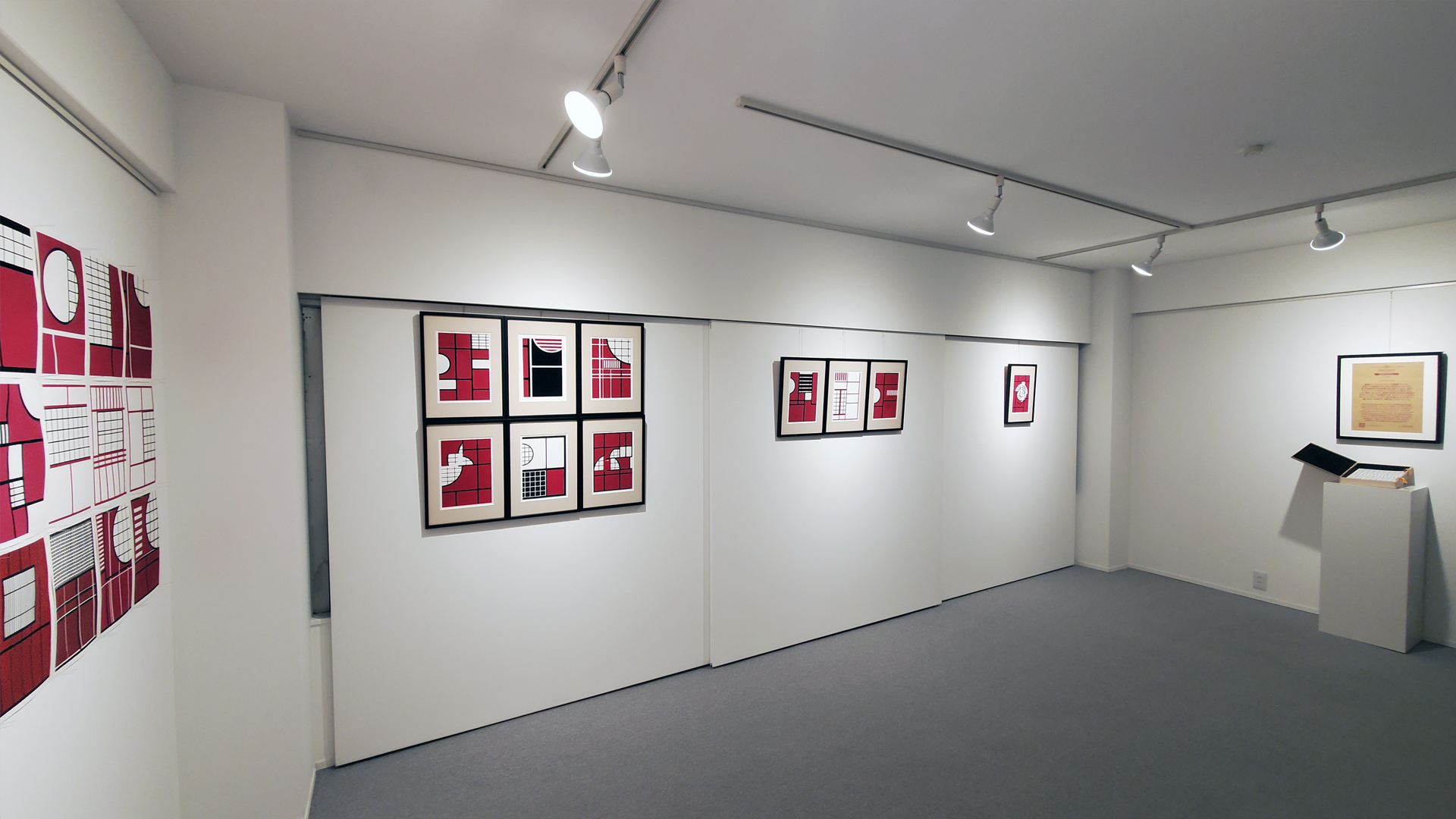 artist interview