intimate and thoughtful graphite pencil drawings.

"The Internal Present"
Peter Taylor
(ピーター テーラー)
Solo Show 個展.
…
Canadian artist presents a rare solo show in Japan,
containing new drawings that reflect on internalisation caused by the pandemic.
…
Wed 6th – Sat 30th April 2022
2022年4月6日(水) – 30日(土)
…
Open オープン:
Wed – Sat 水~土 – 13:00-19:00
…
Closed 休廊:
Sunday, Monday, Tuesday
日曜日、月曜日、火曜日
…
ARTIST STATEMENT
アーティスト ステートメント
At its most fundamental I think my art is about curiosity and creativity. The figures in my drawings explore what it is to be endowed with life, to be conscious, what it is to simply be. Each new movement is the test of a new idea, the possibility of attaining new knowledge. They attempt to more fully understand themselves with each gesture while maintaining a mindful and balanced sense of themselves. This outward, physical, display is a metaphor for an inward journey. Through this repetitive -but always evolving- series of postures the figures are building a language to express their inner search. To manifest ideas that are ephemeral and hard to capture in a spoken language.
私の芸術の最も基本的なものは、好奇心と創造性であると思います。私のドローイングの中の人物は生命を授かること、意識を持つこと、そして、ただ存在することが何であるかを探求しています。新しい動きは新しいアイデアのテストであり、新しい知識を得る可能性でもあります。彼らは自分自身を意識し、バランスを保ちながら、身振りをするたびに自分自身をより深く理解しようと試みます。この外見的、身体的なディスプレイは、内なる旅のメタファーです。この繰り返され、しかし常に進化する一連の姿勢を通して、人物は彼らの内なる探求を表現するための言語を構築しているのです。儚く、話し言葉では捉えにくいアイデアを表現するために。
Until this current series of drawings these figures have lived in a world of their own, largely unaffected by the events in ours. With the pandemic, and the turmoil that has accompanied it, I was unable to keep my thoughts about it from entering into the drawings. There was no conscious effort to incorporate these ideas into the drawings, but I found as I worked through them, I began to see obvious responses naturally making their way in. There is a dialogue between myself and the figures, so it is not surprising that what occupies my mind finds its way into the conversation. I think the pandemic has offered us an opportunity to reflect on a lot of our most basic needs as humans and I hope we will move forward with a deeper sense of ourselves.
このシリーズのドローイングを描くまで、これらの人物は私たちの世界の出来事にほとんど影響されることなく、自分たちの世界で生きてきました。パンデミックとそれに伴う混乱で、私はそれに関する考えをドローイングに取り込まないわけにはいかなくなりました。このような考えをドローイングに取り込もうと意識したわけではありませんが、作品を制作していくうちに自然と反応が出てくるのがわかりました。私と人物の対話ですから、私の頭の中にあるものが会話に入ってきても不思議ではありません。今回のパンデミックは人間として、最も基本的な欲求について考える機会を与えてくれたと思うし、私たちが自分自身についてより深く理解した上で、前に進んでいけることを願っています。
Peter Taylor
April 2022
https://instagram.com/petertaylorart
exhibition photos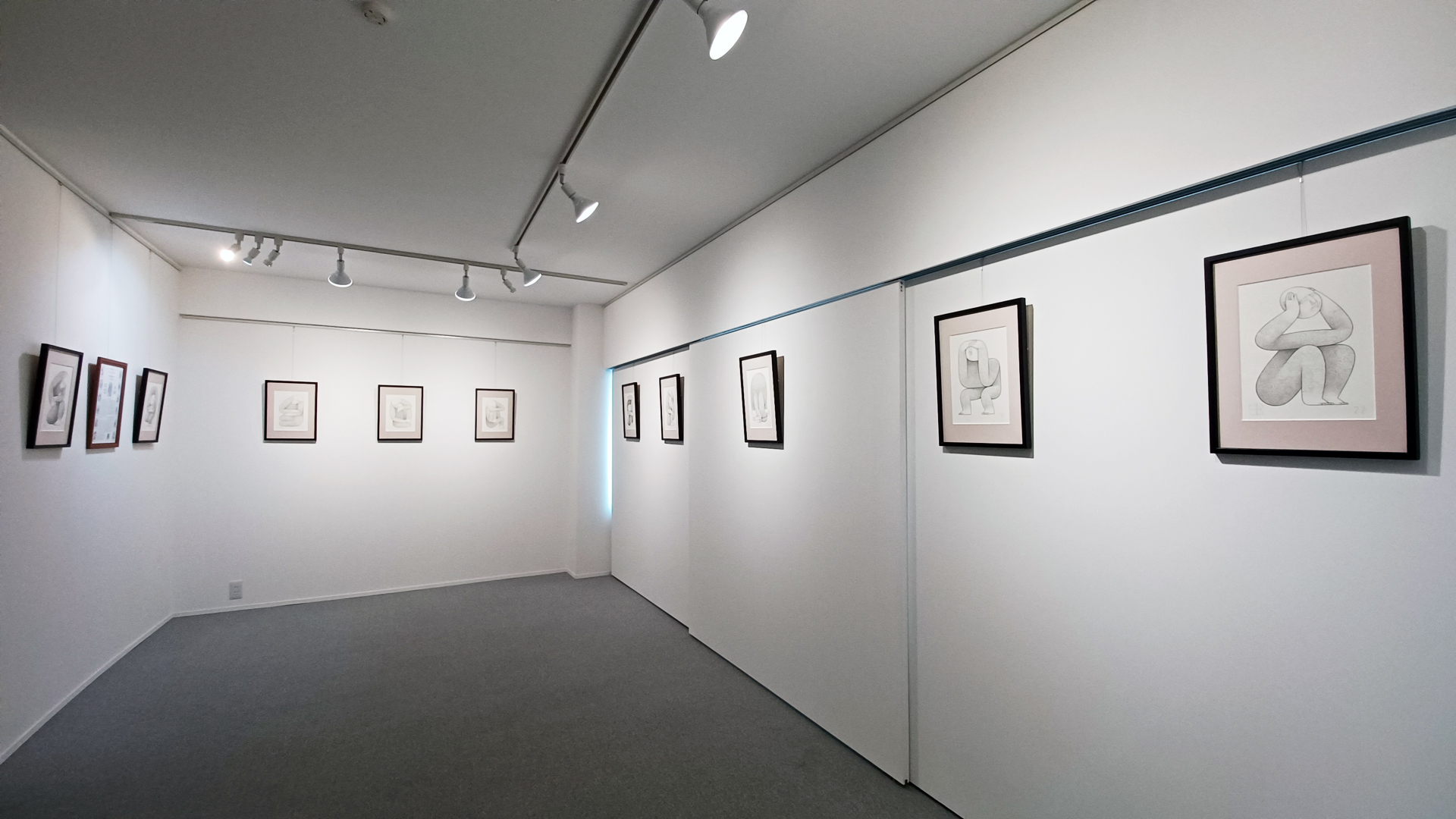 artist interview