photos showing an alternative view of Kansai (関西). 

'This Is Not A Guidebook' 2号
Launch Exhibition
(Photographic Exhibition – Group Show)
(写真展 – グループ展)
…
Wednesday 7th – Saturday 24th December 2022
2022年12月7日(水) – 24日(土)
…
The Unbeaten Tracks
…
Countdown to Expo 2025:
When you think of Kansai, what springs to mind? Osaka Castle, Shinsaibashi, the temples of Kyoto, the Glico Man, the deer of Nara, takoyaki, kushikatsu? These are all worthwhile sites and scenes to see and explore, but don't you think that Osaka and Kansai have a lot more to offer the adventurous traveller, both from Japan and from overseas? What hidden gems are off the beaten track, waiting to be discovered?
…
エキスポ2025へのカウントダウン:
関西といえば何を思い浮かべますか?大阪城、心斎橋、グリコのネオン看板、京都の寺院、奈良の鹿、たこ焼き、串カツ?これらは関西旅行で絶対に外せないお楽しみです。しかし大阪や関西を訪れる好奇心旺盛な訪問者達には上記以外にもっと多くのお楽しみがあると思いませんか?その宝石のようなお楽しみは表通りから外れた所で訪問者達に発見されるのを待っているのではないでしょうか?

Photographers 写真家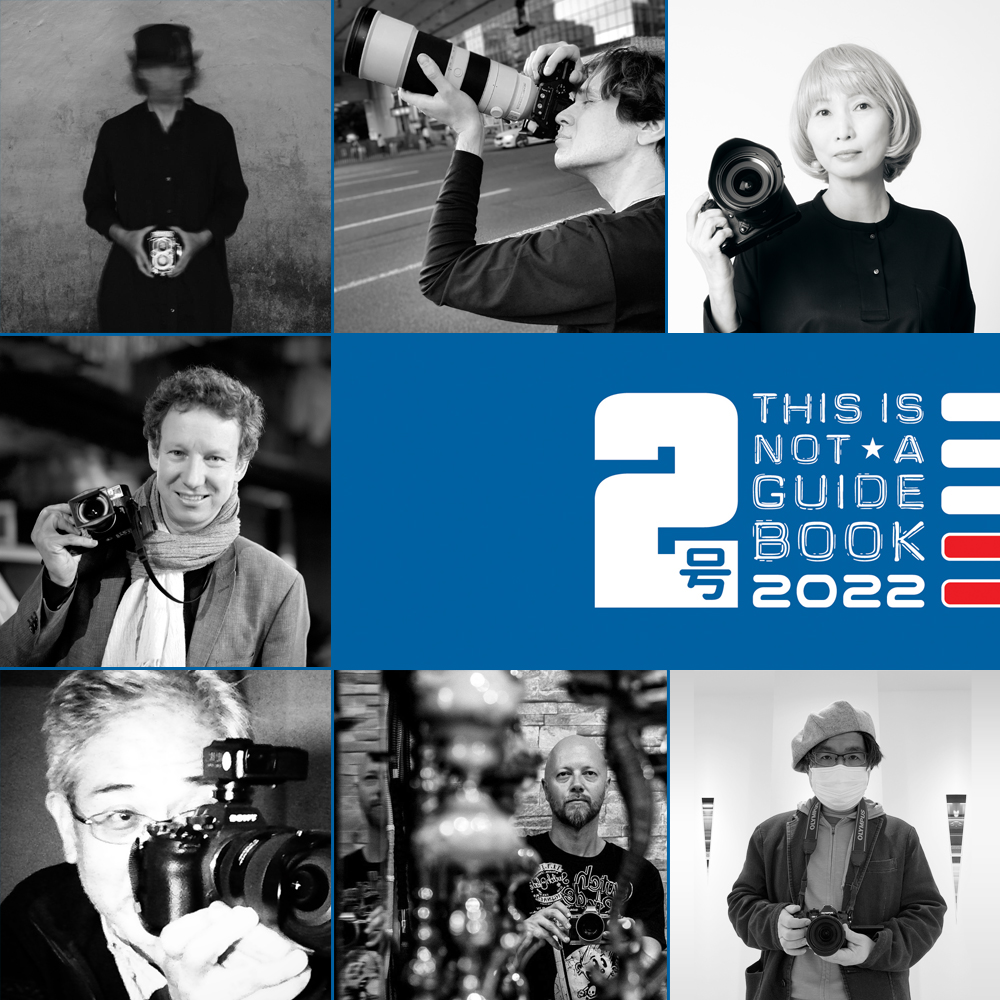 玉置哲也
Tamaki Tetsuya
http://rinker-pa2.amebaownd.com
http://www.instagram.com/sen.tamaki
…
ノムラスモモ
Nomura Sumomo
https://www.nomurasumomo.com
http://hotelfuki.jp
…
Makoto VS
https://www.instagram.com/makoto_vs
…
Yann Becker
ヤン ベッカー
https://www.instagram.com/yann_becker_photography
…
Andri Magdych
アンドリ マグデチ
https://www.instagram.com/andri.magdych
…
Rodney Smith
ロドニー スミス
https://www.instagram.com/infernalbbq
…
高林直澄
Takabayashi Naozumi
https://linktr.ee/naoz
…
'This Is Not A Guidebook'
This photobook showcases elements of Kansai culture and locations that visitors may not know about, in artistic and captivating images that will inspire and encourage the traveller to explore our dynamic region away from the usual tourist areas. The photographs are the work of selected photographers who live in the Kansai area and have a keen eye for the interesting and unconventional. The photographers are all creatives who were born or are long term residents in Kansai, and have established roots in their communities. They have embraced the Kansai region and during the course of practicing their art have found points of interest that are often missed by the mainstream guide books. Each photographer will bring an individual perspective within the overall framework of the project, highlighting the diversity and uniqueness of our region. Let our photographers, through their pictures, show you the unbeaten tracks of Kansai.
…
この写真集は未だ訪問者が知らないであろう関西文化や興味深い場所等を紹介するための、面白くて型破りな写真を撮る鋭い目を持つ写真家達による作品集です。クリエイティブな写真家達は関西出身や海外からの長期居住者で、それぞれが地域社会にルーツを確立しています。しかし彼らが関西エリアで幅広く撮影活動し色々な興味深い視点を写し出しても、それらを紹介する機会に見逃されています。この写真集ではプロジェクトの全体的な枠組みの中で個々の視点から、関西地域における多様性とユニークさを強調している彼ら写真を紹介しています。それは多くの訪問者達が未だ知られざる多様な関西を発見できる機会になるでしょう。
…
Open オープン:
Wednesday 13:00-17:00
Thursday – Saturday 13:00-19:00
水曜日 13時-17時
木曜日~土曜日 13時-19時
Closed 休廊:
Sunday, Monday, Tuesday, 日曜日、月曜日、火曜日
…
art direction, design,
produced by Popelier
アートダイレクション、デザイン、
プロデューサー: ポペリエ
…
published (出版) by velvetheads©2022
…
Facebook Event Page:
https://fb.me/e/3KfeZUkFE
…
GIANT
https://www.instagram.com/giant.kansai
https://twitter.com/giant_kansai
https://www.facebook.com/GIANT-113063693723800
'This Is Not A Guidebook' 2号
The pages from 'This Is Not A Guidebook' 2号 (incl. front and back covers, outside and inside)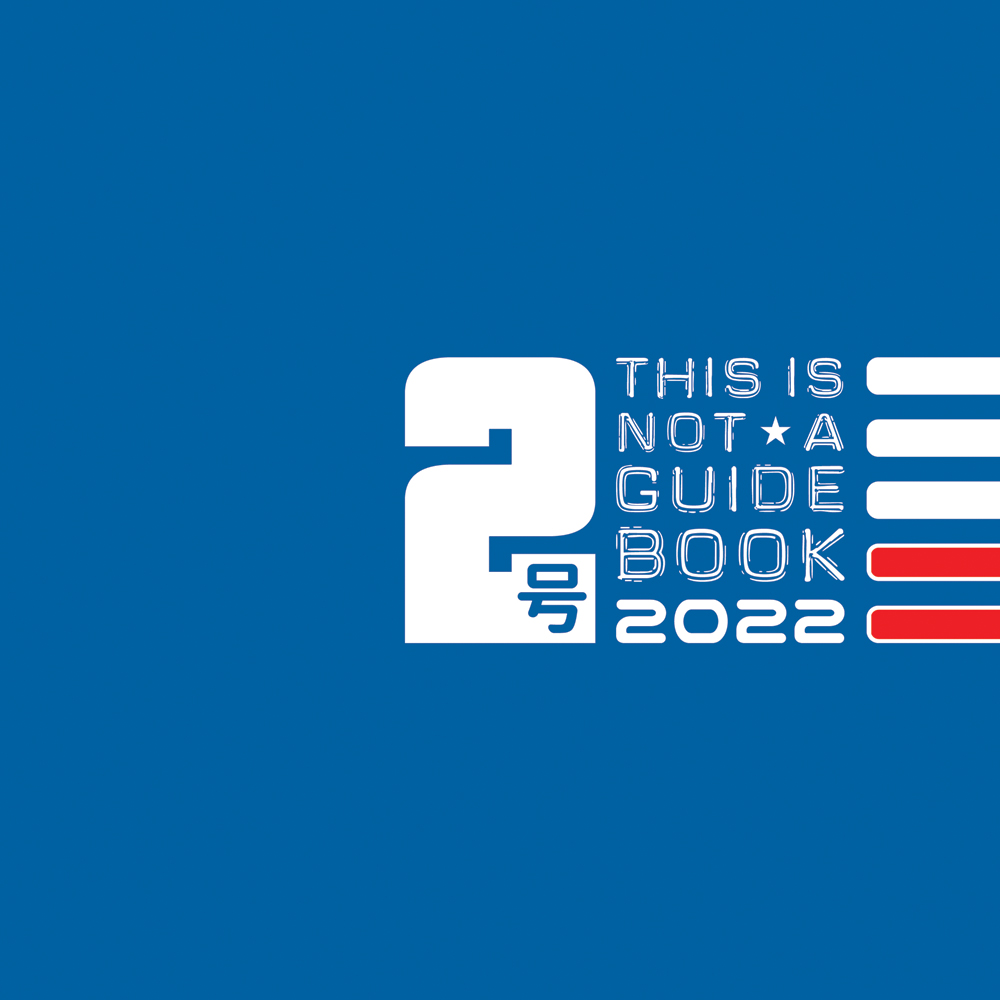 Exhibition Photos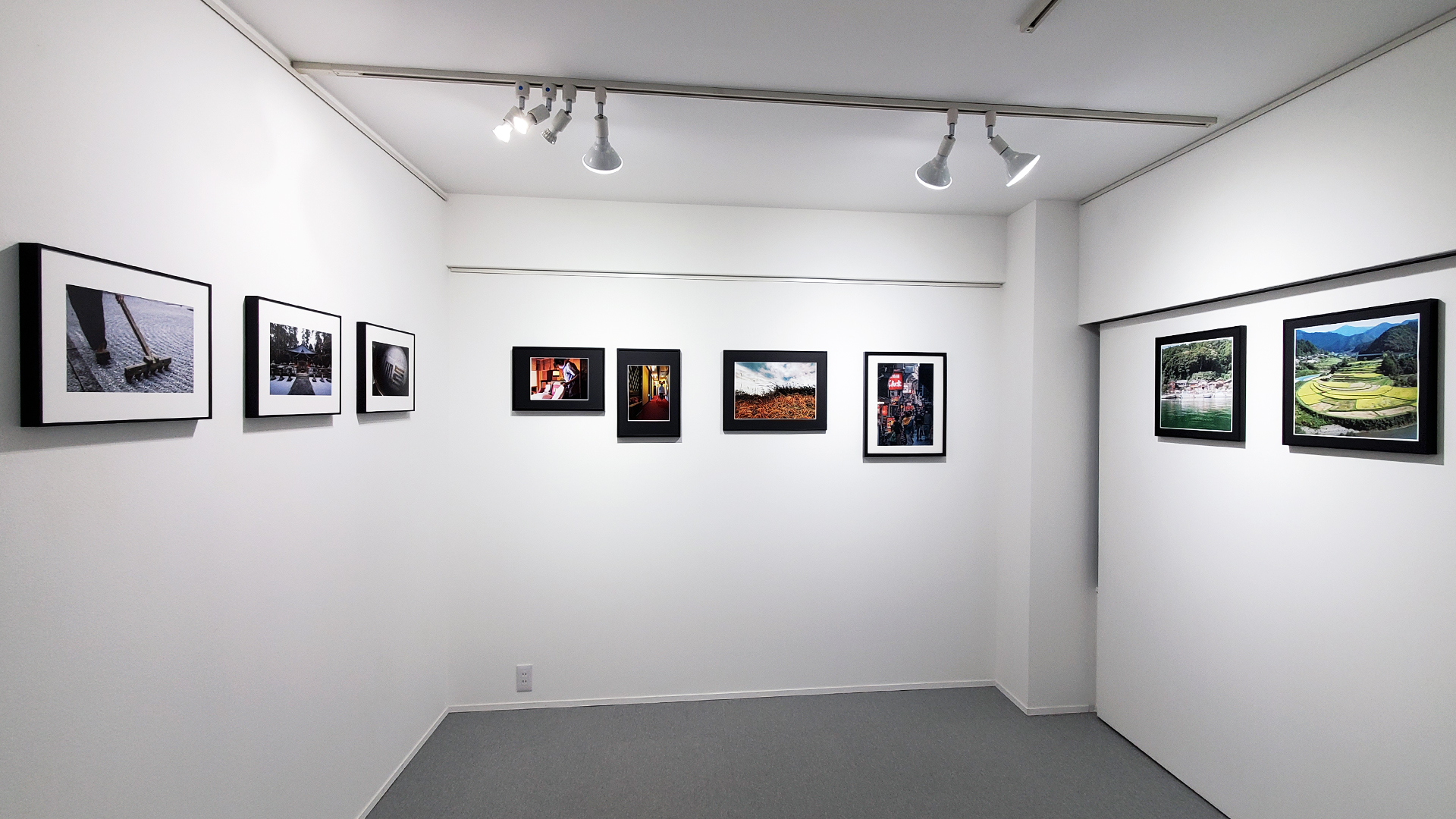 Previous Exhibition